Inline skate lessons for everyone!
Niels On Wheels organizes inline skate lessons and workshops. This can be in private lessons, but also in (small) groups. Another option is for schools or BSO's to hire Niels on Wheels, for a fun program on wheels. Or even for company events I can organise workshops, demonstrations or other events as you wish.
The lessons and events are suitable for people of all ages and all skill levels. Everybody has different needs and ways of learning so the lessons are always focussed on individual skills as much as possible! Scroll down for more technical and practical info about the lessons.
Feel free to call me (+316 3471 8896) or send a message through the contact form. I am always open to fun ideas and great collaborations!
The lessons
You can choose 3 different types of lessons: 
Recreational (fitness): beginners / advanced
Aggressive (stunt): beginners / advanced

The global age groups are: 8-12, 13-25 and 25+


Prices of all lessons (VAT included):
 – Try out lesson 1 hour (1 time group lesson): 8€ p.p. 
 – Private lesson: 35€ p/hour p.p.
 – Group lesson: 15€ p/hour p.p.      
 – 10 Group lessons (10 hours): 130€ p.p.
*** Prices for schools and companies are depending on your personal wishes and can always be discussed. Please contact me for any information or good ideas ***
You can also pay with the MEEDOENREGELING.
For all your questions or remarks you can contact me on whatsapp (+316 3471 8896) or send me a message with the contact form below.
Recreational
The recreational lessons are great for beginning skaters. If you want to learn how to stay fit on wheels and at the same time have fun skating around the city, on trails in the park, or perhaps on a nice route through nature. I'll teach you all the basic techniques, safety, and how to stay in shape by skating some nice distances. 
These lessons are perfect for beginners of all ages!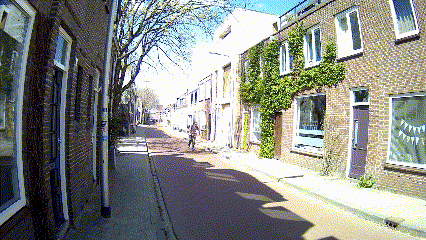 Aggressive
Questions? Or want to get lessons?